Be Part of the Adventure

News
Due to high demand: New date from September 8-10. Read more.
New October 2019 date and spring dates 2020 online. Read more.
Individual Packrafting Events
Our Packrafting Trainings and Expeditions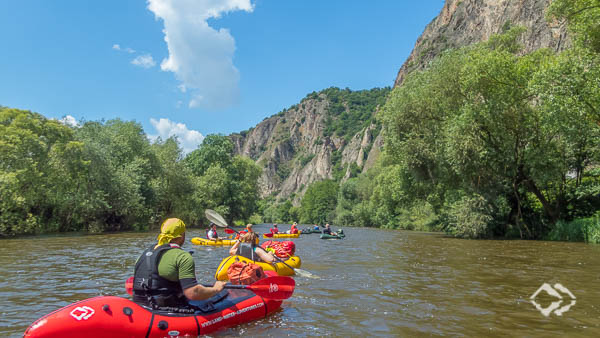 "Simply unforgettably beautiful! Sebastian infected us with his enthusiasm for packrafting, and his calm demeanor made our day perfect. Thank you for this! It was really one day full of Vacation, Adventure and Relaxation all at the same time. I can definitely recommend it!"
- Cora and Markus from the Saarland region-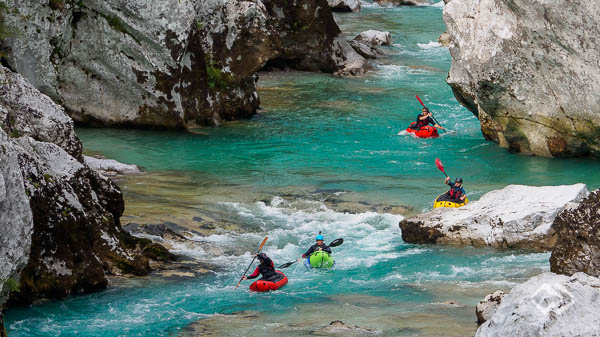 "Thank you to you Sebastian and Andi! My expectations were high… but you exceeded them all! The combination of action, fun, nature, nonsense, adventure and the total relaxing atmosphere, were just great. Thanks for showing us so many unbelievable and stunning places. I will miss this crazy troop. Can't wait to next years trip! See you!"
- Moni from the lower Rhein area -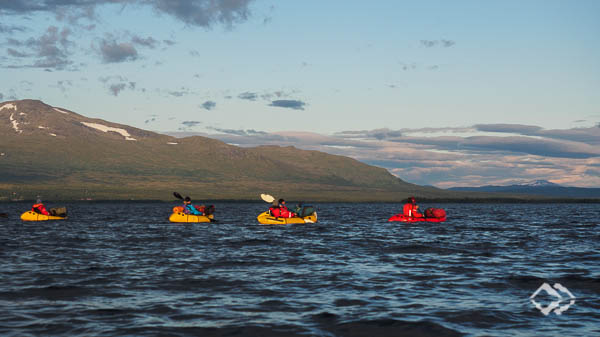 (…) Yes, it was challenging (…) but I wouldn't want to miss one minute of this unique experience. Not only the friendly weather, but also the perfectly prepared and organized trip through Sebastian, guide and founder of LWA, and his calm and reassuring competence in all situations, made this trip an absolute highlight. For those with love for nature, water and physical challenge I can highly recommend a tour with Land Water Adventures."
- Thomas from Vienna -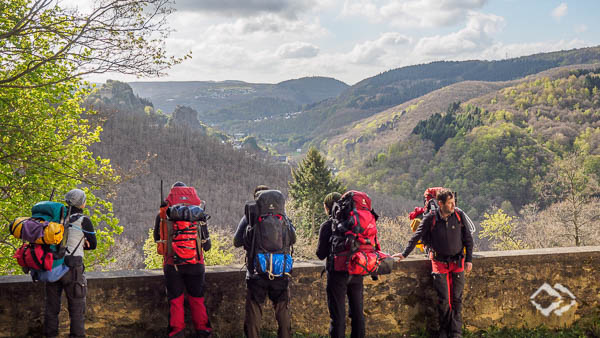 "During the Hunsrück trip we had a lot of fun, learned a lot and were able to pick up so many impressions and inspiration. Looking back it really feels longer than four days. It was great to meet you. You two were very sympathetic guides with whom we felt save at any time. The course was perfectly organized and we could really see that you put great passion in details."
- Anika and Till from Dresden -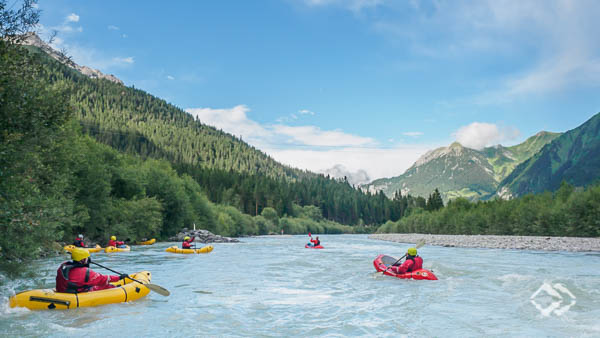 "Everything was just perfect (…) You saw the relief and pride, of successfully meeting challenges and not flipping over, in the eyes of every one grinning proudly after mastering torrents. Above all, we talked, listened, did nonsense and laughed even more. I am now richer of memories and got to know wonderful people. Thank you very much!"
- A participant after the first trip 2017 -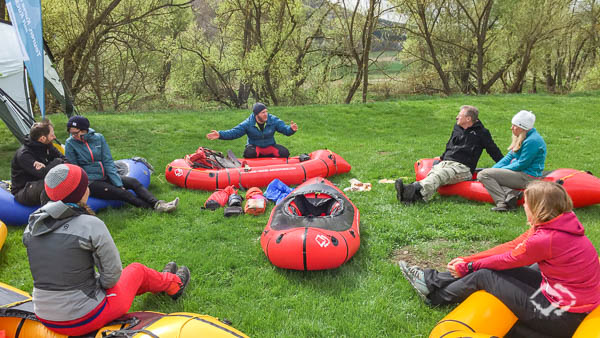 "Really a few (…) very relaxing days with a nice team (…) The organization and preparation where just over the top, and we saw how you looked after every single participant and cared for his/hers wellbeing."
- Berit from Geneva, Switzerland -
Packrafting Expeditions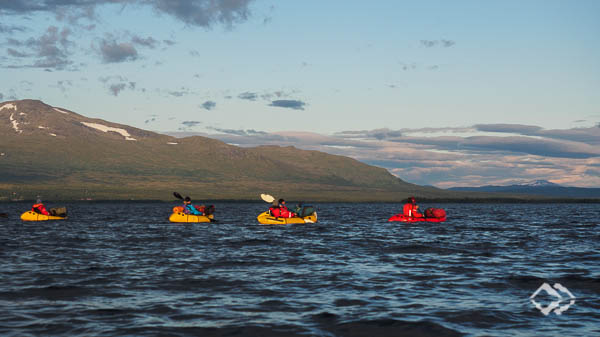 (…) Yes, it was challenging (…) but I wouldn't want to miss one minute of this unique experience. Not only the friendly weather, but also the perfectly prepared and organized trip through Sebastian, guide and founder of LWA, and his calm and reassuring competence in all situations, made this trip an absolute highlight. For those with love for nature, water and physical challenge I can highly recommend a tour with Land Water Adventures."
- Thomas from Vienna -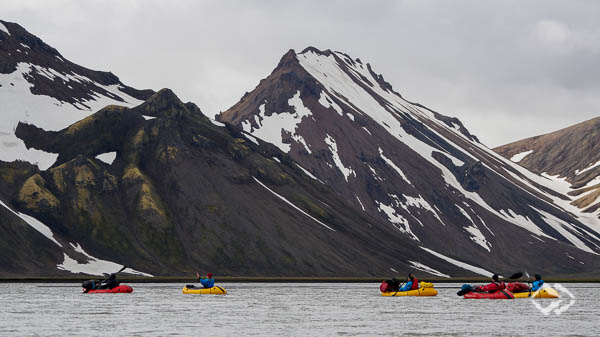 "I don't want to deal with the description of this country, to be any way near in describing these unforgettable and fascinating impressions you must be a writer or poet. (…) I experienced the capability of a man, having an experienced guide, precise preparation and a bit of flexibility on-site. In every single way, a challenging but fulfilling week, (…). I highly recommend anyone to take the chance and explore your own limits."
- Thomas from Vienna, Austria about his Iceland expedition with us -
Dive into our Packrafting adventures with these videos
Further Videos of our Adventures